Outsourced programming
Ryland Technology provides external development services to a wide range of organistions within a variety of market sectors. We are happy to sign non-disclosure agreements and we handle all confidential enquiries with discretion.
Read on to learn about some ways we can help.
A strategic technical partner or ad hoc additional resource
Ryland works as a technical partner for a number of organisations, and provides ad hoc technical resource for others.
Ryland's unique flexibility means that whatever your requirement, we can fill it. Whether you're looking for a technical partner to advise and lead on all technical aspects of your work, or you simply need occasional additional resource to plug gaps in your in-house development team, we're happy to help.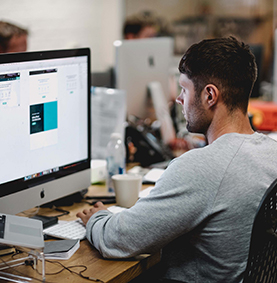 Graphic design and marketing agencies
We can provide outsourced web development services for graphic design and marketing agencies who don't have sufficient technical resource in-house.
Ryland Technology has decades of experience working with graphic design and marketing companies. For some clients, Ryland is their primary technical resource for all of their development projects. For others, we work alongside their in-house technical teams, providing additional resource during busy periods or for large projects, as and when required.
Ryland's flexibility means we can be there when you need us, but you won't be paying for wasted resource when you don't. We can be a cost effective alternative to recruiting extra staff.
We can help with a range of development projects, including web applications, mobile apps, bespoke software, security and data protection advice, and consultancy.
We work with a wide range of technologies, including Microsoft .NET Framework, MVC5 with HTML5, C#, CSS, Javascript, and SQL Server. If you have a particular technology in mind, it's likely we can help - get in touch to find out.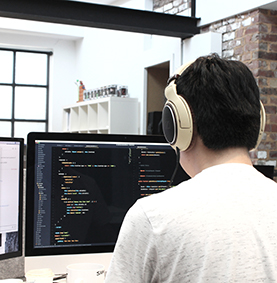 Software vendors
Ryland Technology has experience of developing existing and new software products within a wide range of sectors. Clients using this service have included start-ups and established international organisations who require a flexible and cost effective service.
Projects have included the development of complex financial systems, integration with RFID systems, web-based business automation and cloud-based Software as a Service (Saas) solutions.
Once developed, ongoing support, maintenance and incremental improvements can be arranged within a support contract tailored to your requirements.
If you would like to know more about the help we can provide, please click here to contact us.